Geannette Wittendorf has always been enthusiastic about giving back to those in need. A Boston native, she often focuses her energy on organizations local to the New England area.
Special Olympics
Boston-based Philanthropist, Geannette Wittendorf ties her love of the Olympics with her community work by volunteering with Special Olympics. She has always supported the inspiring mission of the organization, which began as a backyard summer camp. Today, Special Olympics is regarded as one of the most motivational athletic leagues in the world.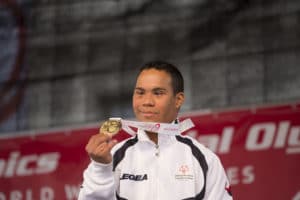 Backed by her Kennedy kinship, Eunice Kennedy Shriver founded the athletic association to include intellectually disabled individuals in the sports sphere. Geannette Wittendorf is inspired by the fellow Massachusetts native's philanthropic efforts. Shriver founded the Special Olympics on a very personal note, with the first games being held on her Timberlawn Farm in 1962. Grassroots in nature, the story of the Special Olympics is a tale of motivational triumph. Initially, Shriver's project was a national effort. By the 1980s, the cheers of Special Olympians and their supporters were heard around the world.

Geannette Wittendorf believes that the Special Olympics is a triumphant example of inclusivity in athletics. When equipped with unwavering support and proper training, anyone can enjoy the excitement of sports. She strives to demonstrate this through her volunteer efforts. A hockey aficionado, Wittendorf is working towards representing the Special Olympics as a Hockey Coach or Official.
USA Hockey
USA Hockey is an athletic foundation that ties the worlds of youth sports and community leadership together. Founded in 1937, the organization has empowered young athletes for generations. The main goal of USA Hockey is to foster a lifelong love of hockey across all ability levels. This athletic organization was founded on the belief that hockey is a sport that can and should be enjoyed by all. Geannette Wittendorf originally signed on to USA Hockey as a Volunteer out of her love for the sport. A Boston Bruins fan, she has always enjoyed attending games all the way from the Olympics and NHL down to youth and school leagues. USA Hockey's devotion to supporting young athletes is a value very much in line with her own. She is proud to volunteer her time to an organization that actively makes a difference in the lives of disadvantaged youths.

Directly tied to Team USA, USA Hockey is also heavily involved in the Olympic and Paralympic Games.  Like Special Olympics, the organization was founded on a strong value of inclusivity and athletic empowerment.  USA Hockey aims to inspire young athletes to take charge as generous leaders in their own communities.

Learn more about her career and philanthropic efforts on Social Career Builder: http://socialcareerbuilder.com/geannette-wittendorf/